We all know commuting in Manila is far from the safest thing you could do in Pinas. Pickpockets, scammers, thieves, you name it, we have it.
Thankfully, even with the not-so-safe vibe of the metro, we still have people who have the courage to help people in need, as proven by Edward Janen Ortega.
In a lengthy FB post, Edward recalls the time he hitched a ride on a bus going from EDSA Guadalupe to Cubao at 2 AM in the morning.
Warning signs
After a few minutes of travel, however, he and other 20 passengers were suddenly forced to alight in a waiting shed, a full 100 meters away from Ortigas Avenue. The conductor's excuse? 'May diperensya yung drayber eh.'
If that wasn't fishy enough, Edward noticed that the two – who immediately drove off as soon as he alighted – didn't bother to wake up a lady passenger who was left fast asleep on the bus.
A change of heart
Edward, for his part, was being bugged by his conscience by the minute. 'Bakit hindi ko ginising si ate at bakit hindi siya ginising ng konduktor?', he wrote.
He ultimately decided to chase the bus and eventually caught up with it while it was parked at a stoplight.
'Kuya naiwanan ko po yung wallet ko', he claimed to the duo while searching for his imaginary wallet.  'Dalian mo, baka sumabog yung gulong ng bus, baka sumirit.' the conductor responded.
Noticing the lady who was still fast asleep, he asked, 'Itong si ate, hindi niyo ba pabababain?' The driver replied, 'Wag mo na gisingin yan, kasama namin yan.'
The Good Samaritan
Edward, who could feel the anger emanating from the pair, became fearful for his life. 'Paano kung may dalang balisong sila kuya, baril o kutsilyo?'. 
Thankfully, the mystery lady finally woke up, thanks to the commotion. She and Edward managed to get off the bus, much to the obvious dismay and anger of the driver and conductor.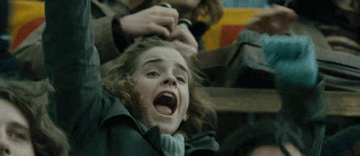 Lessons Learned
The intense incident left Edward with a couple of lessons that'll stick with him forever, including realizing just how precious life is, among others.
And as for the mystery lady? Apparently, she and Edward ended up being good friends after the incident, so it was a pretty happy ending – a nice change of pace, especially for these kinds of stories.